Greetings all.
So I've continued to procrastinate and put off painting the last of my Daemonettes (although I have made some progress on them...). I painted some BB chaps last week, and this week I've done something different once again: A chaos assassin! With "Come the Apocalypse" allies being much more forgiving these days, I can quite easily slip an Imperial Assassin into my list. Of course I couldn't just paint up any old assassin, so I went for this guy as my "counts as" Vindicare: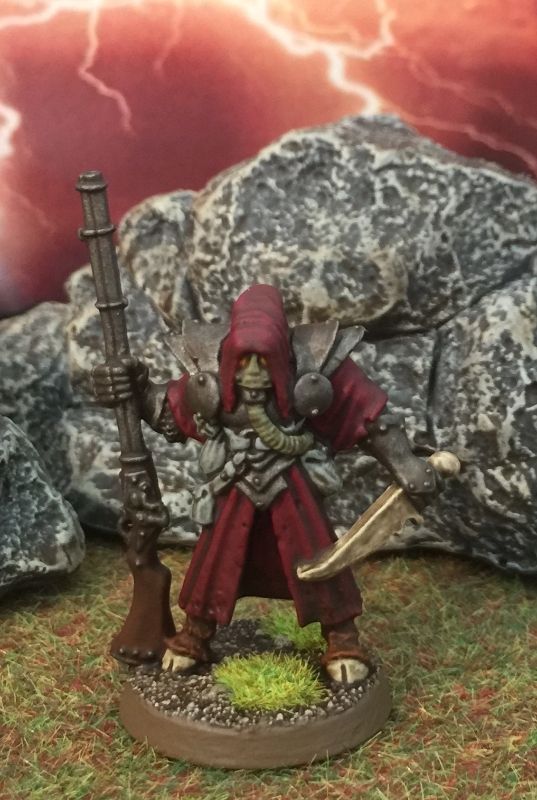 He's another old school Jes Goodwin champion, and just oozes character like the others. The model is completely unconverted, and just fits the bill perfectly.
Comments are welcome.